Should you wear silver jewelry or gold jewelry? Why not wear both? In the past, the fashion rule has been to select one metal color and wear only that color. Mixing metal colors was a fashion no-no. But recently that rule has been tossed aside as the trend of mixing metal colors has been showing up everywhere from the streets to the runways.
Mixed metals are a hot trend that allow you to mix in pieces of jewelry of various colors to create a unique and stylish look. Mix silver or platinum with yellow or rose gold. Or better yet, mix a silver tone with both yellow and rose gold. To create a cohesive look, select one color as your primary color and use other metals as accent colors. Keep the styles of pieces complementary as well.
One way to achieve the mixed metal look is to buy jewelry pieces that are created using multiple metals. Consider a pendant with platinum, yellow gold, and rose gold, or a bracelet with alternating links in all three colors.
You can also create the look yourself by combining separate pieces of jewelry in various metals to create a mixed metal ensemble. Some ideas include: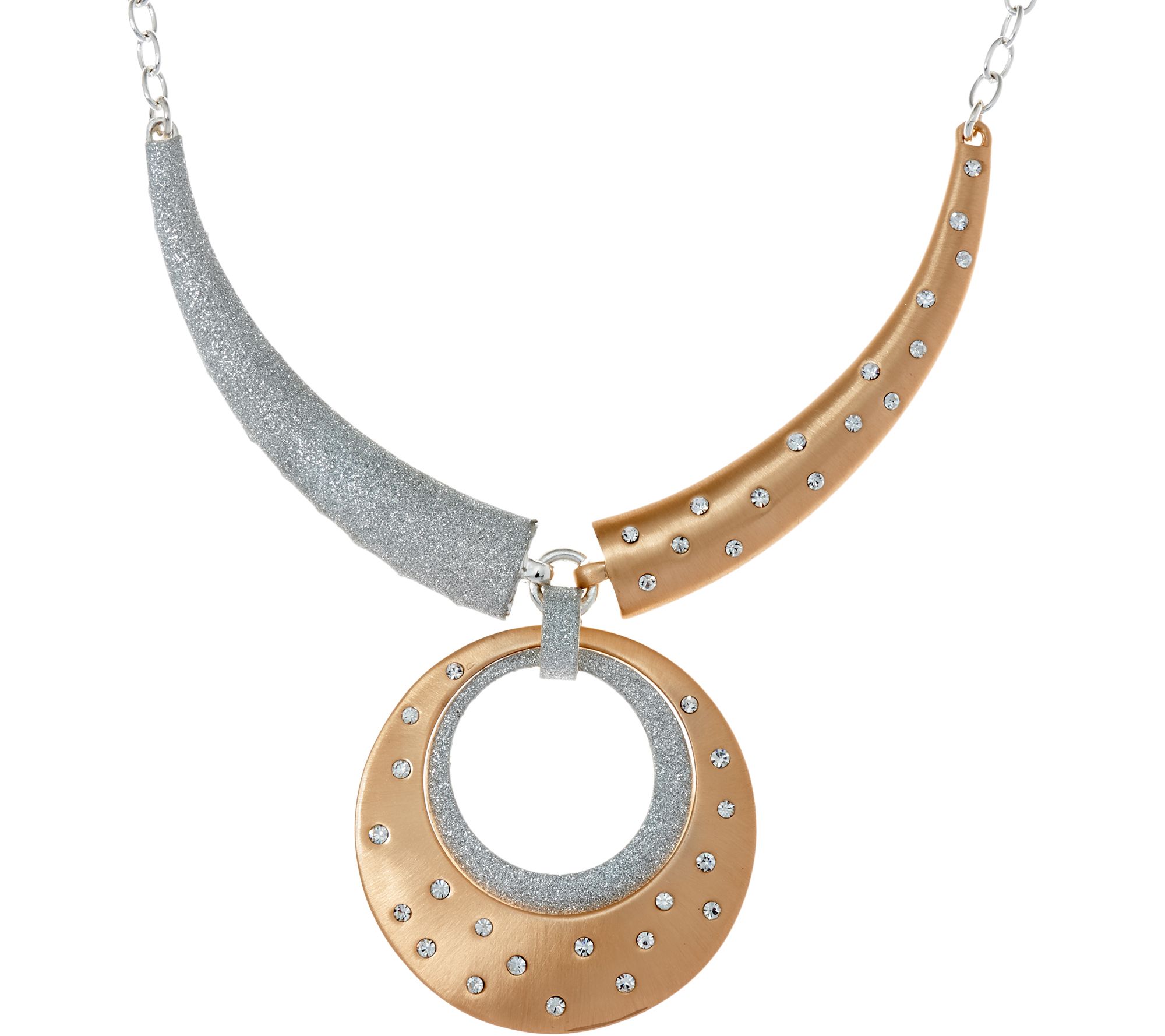 Create a stacked ring by combining bands in different metals.
Combine bangle bracelets in various metals.
Layer necklaces or chains in different metals and lengths. Select chains that are similar in style and thickness.
If you have multiple ear piercings, wear a different color of metal in each piercing. Couple a pair of ornate earrings with a simple design for the second pair.
Wear one piece with mixed metals with other pieces in a single metal. For example, wear a yellow gold and platinum mixed metal pendant with platinum earrings and a yellow gold bracelet.
The mixed metal trend complements any style, from a casual outfit to cocktail attire.
BUY JEWELLERY ONLINE